Welcome to the Fictional Qumar Wiki

Edit
A Wikia of the Fictional Nation of Qumar
History of Qumar
Edit
Qumar is a nation deep in the middle east. Founded in the 1970's, this nation rose from the ashes of violent civil war in unification under it's central oil reserves worth billions within the nation. The first leader, Peraul Mc'Neil , lead the nation into a democratic form of government and regined for nearly 10 years before elections would take place after his death on July 9th, 1979.  
The 1980 Qumar Election lead Neil Sherif to be the next Prime Minister of Qumar .
Pages to Look at

Edit
Photos and videos are a great way to add visuals to your wiki. Find videos about your topic by exploring Wikia's Video Library.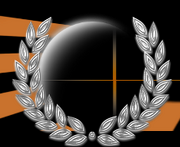 Ad blocker interference detected!
Wikia is a free-to-use site that makes money from advertising. We have a modified experience for viewers using ad blockers

Wikia is not accessible if you've made further modifications. Remove the custom ad blocker rule(s) and the page will load as expected.